Zahnärzte am Mexikoplatz Berlin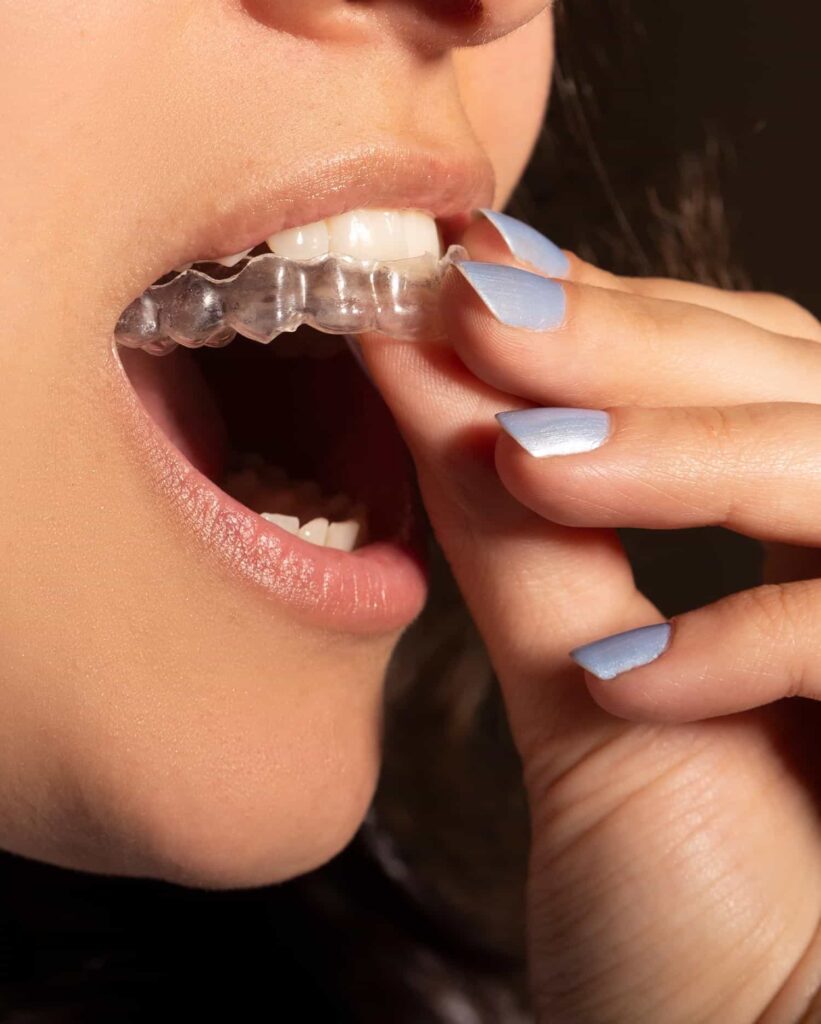 Natural teeth are rarely in the correct position without orthodontic treatment. The false position is not only an aesthetic discomfort but also can lead to functional problems due to overload on certain teeth or tissues. This can be perceived through loss of hard- and/or soft tissue and/or pain. Malpositioned teeth can have a tendency for earlier decay and discoloration as well as tartar accumulation. 
The transparent splinting system helps us to correct malpositioning and reduce overload. The final result is a functionally and aesthetically optimal teeth position. Intraoral scanning and computer aided design helps us to show the patient the final animated result of the treatment. The correction of the dental arches through tooth movement is carried out through transparent splints that are almost invisible in everyday life. We are eager to introduce you to the splinting system in our dental practice in Berlin-Zehlendorf and accompany you through the whole treatment.
Our Full Range of Treatments